​

Mental Health
First Aider
(distance learning)
​

"A fabulous course!

"
Pippa Commander,
Teacher
Format - Distance Learning
---
This course is only available as Distance Learning.
High quality, interactive eLearning based course

Works on any device

Study at a time, place and pace to suit you

Accompanied by a comprehensive eBook

Tutor support throughout

Online practice questions prior to assessment

Friendly professional discussion assessment via Zoom
---
Overview
---
This distance learning course is delivered entirely on-line through a blend of eLearning, eBook, guided study, tutor support and professional discussion. The course is focussed on developing the knowledge, skills and confidence required to recognise and safely support someone who may be struggling with their mental health. Learners will also discover ways to build their own mental resilience, as well as ways to contribute to a mentally healthier environment where everyone can thrive. ​ On successful completion, learners will be qualified as 'Mental Health First Aiders', sometimes also referred to as 'Mental Health Champions' or 'Mental Health Advocates'.
---
Topics
---
This course will cover...
Core Aim 1 - Understanding Mental Health
Well-being and mental health

Risk factors and prevalence

Impact on people

Stigma

Substance use and mental health

The Mental Health Continuum
Core Aim 2 - Providing Early Support
Recognition - Amplification and changes

Stress and resilience

Anxiety - inc. GAD, Panic Attacks and PTSD

Depression - inc. Post-natal and SADS

Eating Disorders - inc. Anorexia and Bulimia

Self Harm and Suicide

Mental Health First Aid Action Plan

Starting a safe and supportive conversation

Signposting to professional help

Encouraging appropriate self-help strategies
Core Aim 3 - Developing a Positive MH Culture
Destroying stigma

Individual actions

Ideas for organisational changes
---
Qualification - Level 2 Award
---
This course leads to the... FAA Level 2 Award in First Aid for Mental Health (RQF)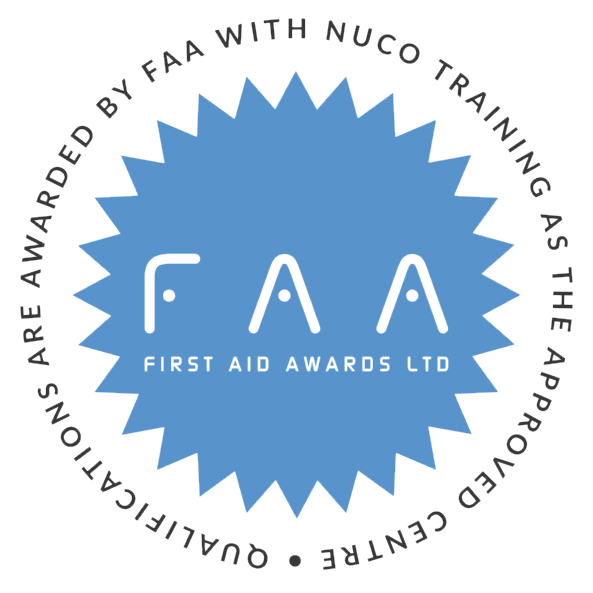 ---
Price - £195
---
This course costs £195. This includes:
Interactive eLearning package (1 year access)

Comprehensive eBook (3 years access)

Responsive tutor support throughout

Professional discussion assessment via Zoom
As soon as your payment has been received you will be enrolled onto your course.
---
Duration - 6 hours
---
This course requires a minimum of 6 hours learning.
---
Certification - 3 years
---
Learners who successfully complete the course will be awarded an eCertificate, valid for 3 years.
---
Pre-requisites - 18 years old
---
Learners must be at least 18 years old at the start of the course.
---
Reviews - ⭐️⭐️⭐️⭐️⭐️
---
This course gets great feedback from learners, such as... "The course was very well structured even for those with no prior knowledge. The flexibility of the online format was perfect as it allowed me to take it at my own pace and fit it around my other commitments. The course materials were wide-ranging and the book provided is very useful. Thank you for making the assessment relaxed and supportive - I actually enjoyed it! I learnt so much and feel much more confident about being a mental health first aider. A fabulous course!" Pippa Commander, Teacher
---
---