Supervising
Mental Health
First Aiders
Formats - On-site, Webinar or Blended
---
This course is available either: On-Site
Best for free-flowing interactive learning

Delivered face-to face by an expert trainer
Delivered at your venue
Can be delivered at the weekend or in the evening if required
Webinar
Best for social distancing and minimal logistics

Delivered via Zoom or MS Teams by an expert trainer
Can be delivered in half day sessions
Available at the weekend or in the evening if required
Blended (eLearning + on-site or webinar)
Best for variety of learning experiences

High quality interactive eLearning, followed by...
1 day or 2 half day sessions with an expert trainer
---
Overview
---
This course enables learners to supervise a team of Mental Health First Aiders. It covers the content of the Mental Health First Aider course, with additional focus on each mental health problem and the range of support available. ​ The course will give learners the knowledge and confidence to recognise and safely support an adult or young person who may be experiencing a mental health problem. ​ Learners will also discover ways to build their own mental resilience, as well as ways to contribute to a mentally healthier environment where everyone can thrive. ​ On successful completion, learners will be qualified as 'Mental Health First Aiders'.
---
Topics
---
As a minimum, this course will cover...
Core Aim 1 - Understanding Mental Health
Well-being and mental health

Risk factors and prevalence

Impact on people

Stigma

Substance use and mental health

The Mental Health Continuum
Core Aim 2 - Providing Early Support
Recognition - Amplification and changes

Stress and resilience

Anxiety - inc. GAD, Panic Attacks and PTSD

Depression - inc. Post-natal and SADS

Eating Disorders - inc. Anorexia and Bulimia

Self Harm and Suicide

Mental Health First Aid Action Plan

Starting a safe and supportive conversation

Signposting to professional help

Encouraging appropriate self-help strategies
Core Aim 3 - Developing a Positive MH Culture
Destroying stigma

Individual actions

Ideas for organisational changes
---
Qualification - Optional
---
If required, the on-site, webinar and blended versions of this course may also lead to the... FAA Level 3 Award in Supervising First Aid for Mental Health (RQF) In this case, learners must be at least 18 years old at the start of the course.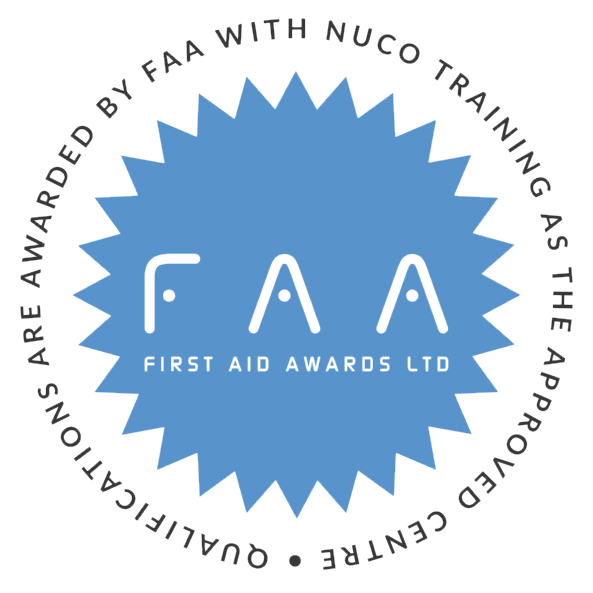 ---
Price
---
Our training is customised to your needs, so you only pay for what you need. Courses are individually priced to take account of the format you choose, the number of learners and whether you require a qualification. New customers also get a 20% discount on their first course fee. Please get in touch for an accurate quote.
---
Duration - 2 days
---
This course requires a minimum of 12 hours learning.
---
Certification - 3 years
---
Learners who successfully complete the course will be awarded an eCertificate, valid for 3 years.
---
Learners - max 16
---
Maximum 16 learners per course
---
Pre-requisites - None
---
There are no pre-requisites for this course unless you choose the optional qualification.
---
---