Managing with
Mental Health
in Mind
​

"...enlightening

"
Sarah Boden, CEO
Housing Association
Formats - On-site or Webinar
---
This course is available either: On-Site
Best for free-flowing interactive learning

Delivered face-to face by an expert trainer
Delivered at your venue
Can be delivered at the weekend or in the evening if required
Webinar
Best for social distancing and minimal logistics

Delivered via Zoom or MS Teams by an expert trainer
Can be delivered in half day sessions
Available at the weekend or in the evening if required
---
Overview
---
Various reports, including Thriving at Work: the Stephenson-Farmer Review Government White Paper strongly recommend line manager mental health training. This course supports their recommendations and is focused on developing line manager competence in respect of mental health. It will be contextualised to your organisation and wellbeing strategy. The course will develop learners understanding of mental health, help them to recognise when someone may be struggling and explains what they can do to help. Learners will also think explore simple, tangible actions that they can take to challenge stigma and contribute to a mentally health culture where everyone can thrive.

---
Topics
---
As a minimum, this course will cover...
Core Aim 1 - Understanding Mental Health
Well-being and Mental Health

Risk Factors

Prevalence

Impact on People and Organisations

Stigma
Core Aim 2 - Providing Early Support
The Mental Health Continuum

Recognition - Amplification and Changes

Common conditions overview (Stress, Anxiety, Depression, Eating disorders, Self-harm)

How to help - Mental Health First Aiders, Professional Support and Self-Help Options
Core Aim 3 - Developing a Positive MH Culture
Managing with Mental Health in Mind

Destroying stigma

Building individual mental resilience

Self Care
---
Qualification - Optional
---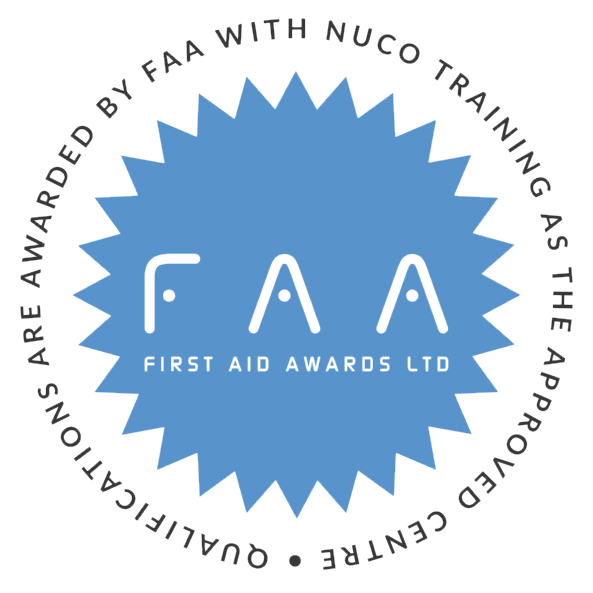 Depending on the duration and tailoring of content, this course may lead to the... FAA Level 1 Award in First Aid for Mental Health Awareness (RQF) In this case, learners must be at least 18 years old at the start of the course.
---
Price
---
Our training is customised to your needs, so you only pay for what you need. Courses are individually priced to take account of the format you choose, the number of learners and whether you require a qualification. New customers also get a 20% discount on their first course fee. Please get in touch for an accurate quote.
---
Duration - half or 1 day
---
This course will be tailored to your requirements. It is available as a half or 1 day course.
---
Certification - 3 years
---
Learners who successfully complete the course will be awarded an eCertificate, valid for 3 years.
---
Learners - max 16
---
Maximum 16 learners per course
---
Pre-requisites - None
---
There are no pre-requisites for this course.
---
Reviews - ⭐️⭐️⭐️⭐️⭐️
---
"The content was great and perfectly timed given where we are... [in relation to Covid]" "Really informative training session and would highly recommend to others" "Really insightful, covered a great deal in 1 afternoon, however not mentally over loaded."
---
---